We're happy you've decided to register your account with Kanoplay!
For players who currently play through Facebook, following the "upgrade to Kano ID" procedure will allow you to move your account onto our official Kanoplay servers. This can help prevent any risk of something happening to your account if your facebook account has an issue in the future, and will give you a nice FP bonus for registering!
For players who already play on Server 2, you are already registered with Kanoplay, and do not need to take any extra steps.
Please go to the Home screen on your game, where you will see a banner shown under your "home/ adventures/ bosses/ battle/ (etc)" banner.
Click the Upgrade button and enter your account information as prompted by the system.
This email will go to the email address you provide. If you don't see it after a few minutes, check your spam folder.
You will get an email with a link to click through to re-enter your game information. Press link account.
Enter your game email and password, check "agree" to the terms of service, and press the link account button.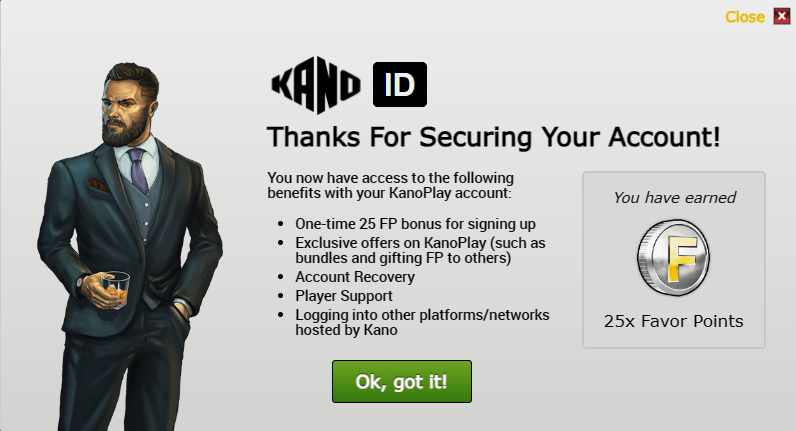 Success!
You will be redirected to this pop-up in game. You've now linked your account with Kanoplay, and no longer need to login through Facebook.
As long as your information is all the same the system should update the account correctly, but if it doesn't please contact support and we can manually link your old account onto Kanoplay.
Kongregate and Armor Games players are not currently able to use this registration process. Please contact support with any questions.